Overview
Touch Product Gallery is a WordPress plugin that allows you to replace the default lightbox included with WooCommerce for the product gallery with a fullscreen, touch and swipe enabled gallery that looks great on mobile.
You can choose to replace the gallery in all products or only on selected products.
The visual controls allow you to completely customize the appearance so it fits the overall style of your site.
You can also choose to enable the gallery only on mobile or only on desktop or both.
Enabling the Gallery
To enable the gallery, just go to the plugin settings page and enable it there. Alternatively, you can leave it set to WooCommerce default lightbox and activate it for selected products with the control in the new meta box you'll find when you edit a product.
Features
Fullscreen gallery, with touch and swipe support
Font icons for crisp visualization in retina or other high density display
Activate once for all products or activate only on selected products
Choose to show it only on mobile, or only on desktop or both
Easily customizable through visual controls
Write custom styling directly in the plugin settings to have your settings always safe during updates.
Enter custom JavaScript directly in the plugin settings and keep them safe during updates.
Developers can benefit from WordPress filters and JavaScript events included
Fully translatable
Complete spanish translation included
Good documentation and prompt support
Access the support forum
Assistance is provided exclusively through the support forum.
If you need help with customization, come to the support forums!
See Also
Allground – Responsive Fullscreen Backgrounds for WordPress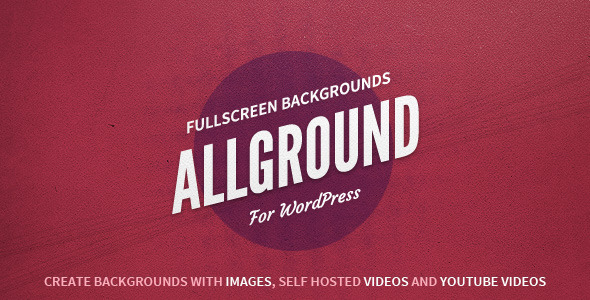 AllSlider – Responsive Slider Carousel for WordPress
Alldion – Responsive Accordion for WordPress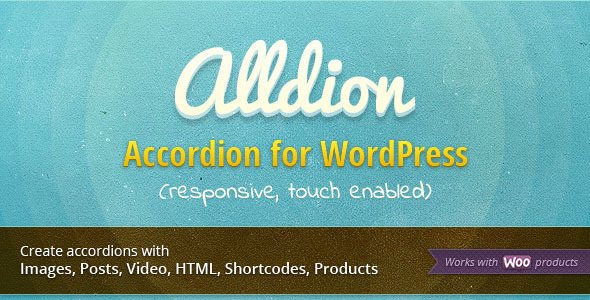 Rotating Tabs Widget for WordPress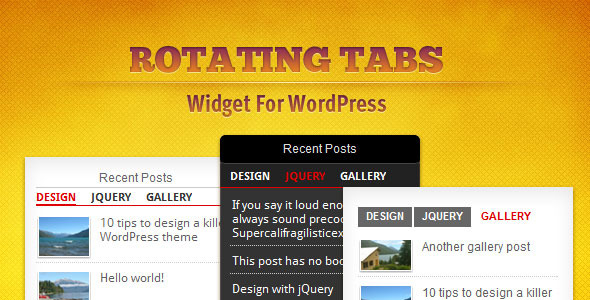 Product Slider Carousel for WooCommerce