The most powerful and unique KB Addon for Visual Composer to create Knowledge base pages for your site within few minutes. Addon comes with 5 custom Visual Composer block that allows you to create custom KB layouts very quickly. Each block has drag & drop powered sorting option. So, you can easily manage KB Categories, Tags and Tabs according to your requirements.
Addon also gives you the front end editing feature. That's why you can also manage KB contents from front end of your site.
Note: You need to install both Visual Composer & BWL Knowledge Base Manager plugin to use "KB Addon For Visual Composer".
Here goes the full feature lists of Addon-
Features:
– Work with latest WordPress & Visual Composer Plugin.
– Knowledge Base Category Block.
– Knowledge Base Tags Block.
– Knowledge Base Tabs Block.
– Knowledge Base Search Block.
– Knowledge Base External Question Block.
– Front end editing with Visual Composer.
– Quick installation and super easy to use.
– Extensive Documentation.
– 6 Months premium support directly from developer.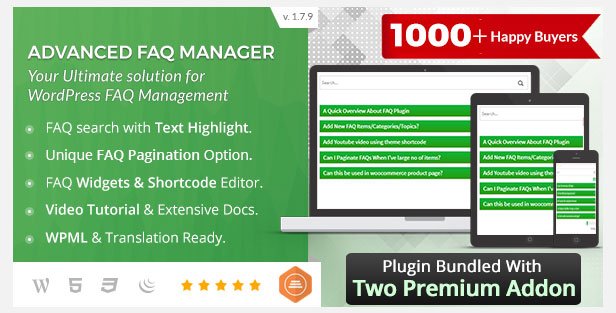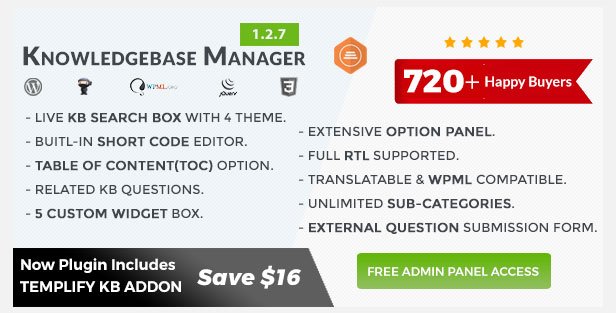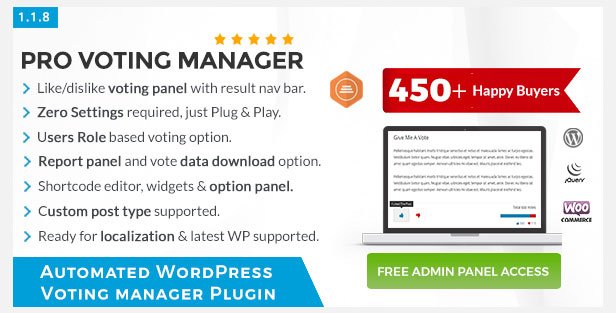 2016, February, 18 - v 1.0.0 - Initial release