Super Logos Showcase for WordPress
Super Logos Showcase is a plugin to showcase logos and brands on your website that is tailor made for full-width website template and mobile responsive view.
Setup is really easy and quick (Refer installation guide documentation here or a video guide here) and support is always reliable and fantastic.
Follow our latest updates and videos on
Main Features
A lot of new features have been added in this WordPress plugin:
Easy to install and use Logos / Brands Showcase Plugin
Responsive Design and tailor-made for mobile devices
Flat theme design for high performance on mobile
Supports Full Width display on your website template
Supports multi-language customizable and labels via admin
Manage unlimited logos
Well-designed Categories with Collapsible Panel
Intuitive user-interface and notifications
Customizable styles and colors via administrator
Shareable SEO friendly link to logos and categories
Features Highlight
Fully responsive and tailor made for mobile devices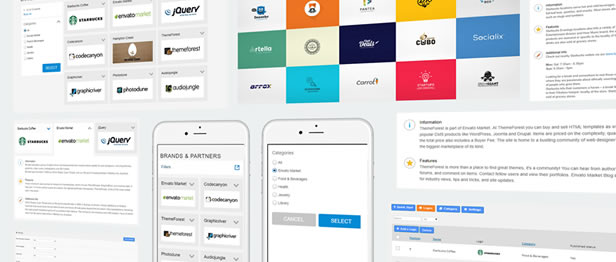 Super Logos Showcase for WordPress has intuitive responsive design with the highest aesthetic and is tailor-made for mobile and touch-screen devices.
Powerful Administrator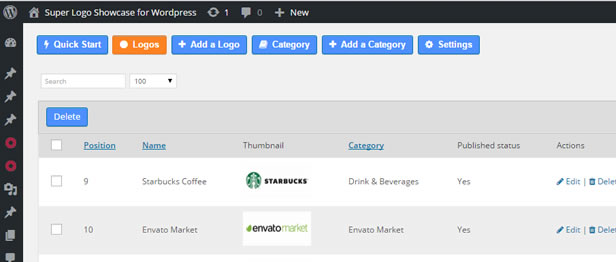 Manage your logos, categories, settings, labels, captions, regions, etc via powerful administrator.
Slick Responsive Collapse-able Panel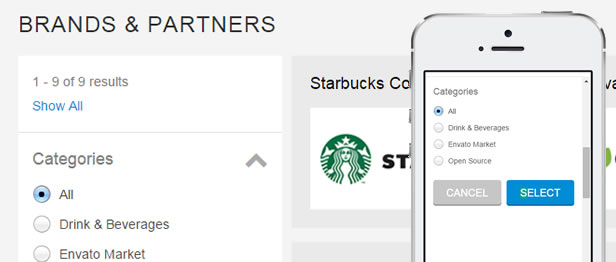 Slick Collapse-able panel which is mobile friendly to showcase available categories.
Showcase Engaging Logos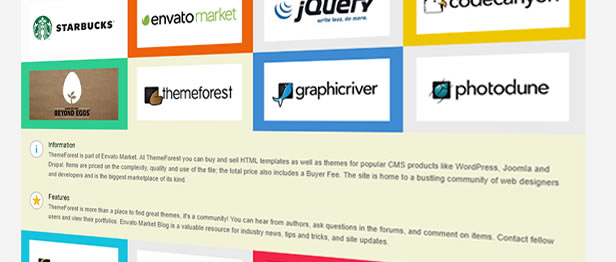 Showcase beautiful logos to create a more engaging website.
Set your own labels for your showcase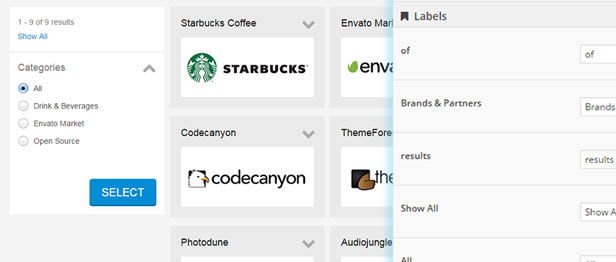 For instance, if you would like to showcase products instead of logos, you can customize the labels and captions to suit your needs via admin settings.
Customizable Colors and Styles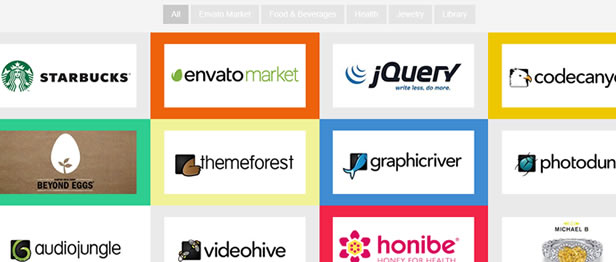 Customize Colors and Styles for your logos showcase to suit your company and website branding / corporate branding. You can change the map color, panel colors, text colors and many more from the administrator's panel.
Shareable SEO Friendly Links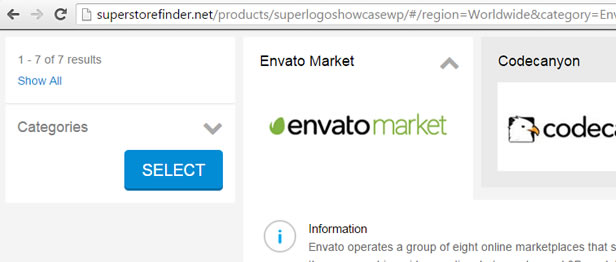 Share SEO friendly links to logos or categories for your logos showcase.
Fast and Reliable Support
We provide fast and reliable support to our customers, whether its an inquiry, troubleshooting, customization and special requests. If you need help with installation, just send us a message via our profile page here.
For knowledge base and forums you can visit the following links:
You can visit http://superstorefinder.net/support and also follow us on envato for new releases and products here
What are buyers saying about our products
"First, I would like to say…Great Job! One of the better store locator systems I have come across."
—gruberdesigns
"I just bought this and started using it on my site within minutes. I am not a programmer and this was still very easy!"
—amymariejones33
"Just purchased the Super Store Finder and it's fantastic, exactly what my client needed and just the right level of customisation, so thank you for your efforts! Great value script."
—Anna Trundle
"Fantastic product & best support. thank you…"
—tansuokurer
"This is the best store finder script on codecanyon! Keep up with a great job!"
—Pinki
You can find more reviews from real buyers in comments page.

Changelog / Updates
1.1 (Last updated: 23 Oct 2015)
Fixed misc CSS code at frontend that might conflict with other WordPress Themes