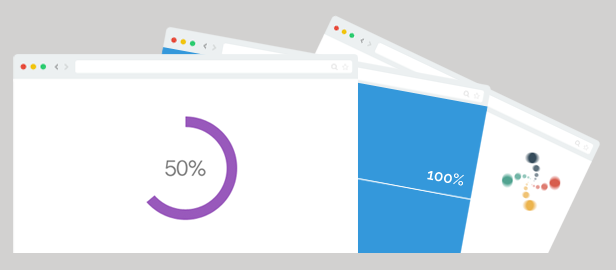 Add a Loading Bar for Your Whole Website
Does your website take a bit of time to load? Does your website look broken while it's being loaded (even if it's just for a split second)? Add a unique loading bar to it.
Install and activate The Loading Bar, then your site will get a loading screen that indicates the loading progress of your site. When your site is fully loaded, it'll get shown to your visitors. What for? So that your users will be able to first see your site in all its glory. Not broken, no missing images.
Fully customize The Loading Bar to your liking. Choose your percentage label fonts, loading bar styles, fine tune locations, pick colors, and select cool page transitions that animate when your page finishes loading.
Check the live preview for a preview of how easy and flexible The Loading Bar is.
Full Feature Set
Choose from 5 loading bar styles,
Select from 22 cool page transitions,
Fully customize their locations, sizes and colors,
Includes 17 awesome animated gifs created by Pixel Buddha,
Choose specific pages where to show your loading screen,
Fade, rotate, push, move page transitions,
Fine tune the location of your loading bar,
Fine tune the location of your percentage label,
Unlimited colors,
Responsive,
Lightweight, doesn't load anything if your page isn't assigned the loading bar,
Works with any theme,
Very easy to use, instructions are provided for each setting,
Properly coded in WordPress standards,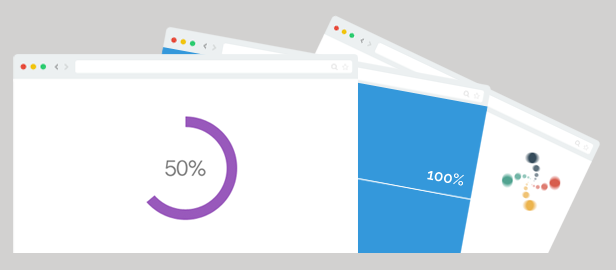 To ThemeForest WP Theme Developers
You can just include this item as a plugin which your customer can install and active along with your theme.
If you want to include this item in your ThemeForest WordPress theme, please purchase an extended license and send me a message through my profile page.
Live WordPress sandboxes are provided by the awesome WP Demo
Having Trouble with the Plugin?
Head over to the support tab and check out the FAQs, or submit a support ticket!
Enjoying the Plugin?
Be sure to leave a rating and review and show us some love.
Check out Our Other WordPress Plugins








Updates
Version 1.0
* Initial release