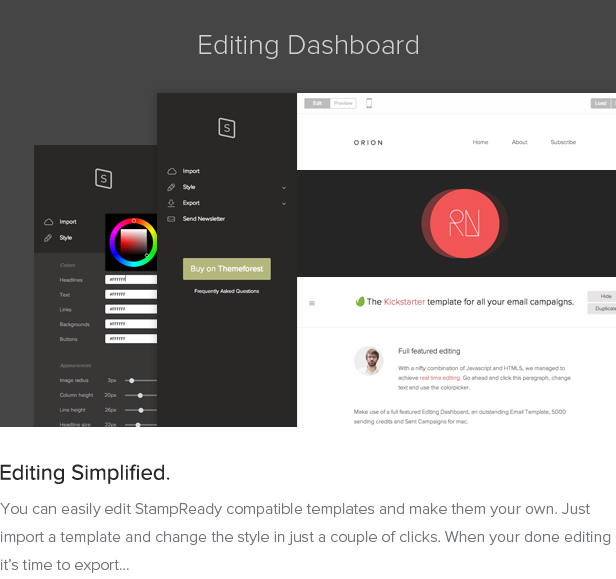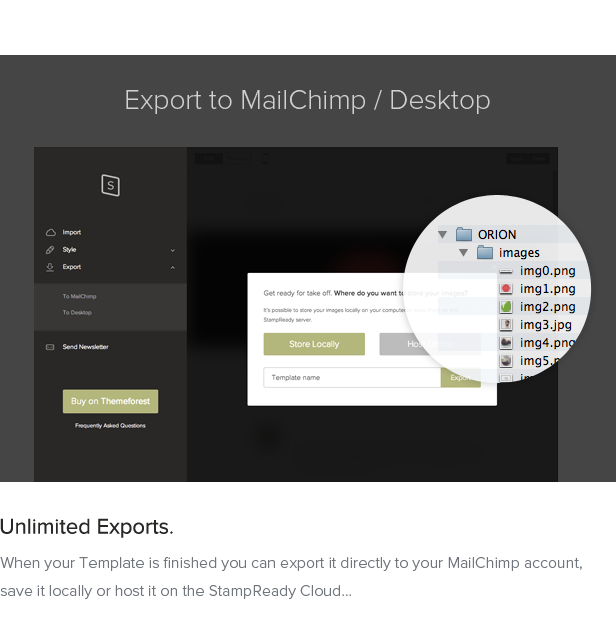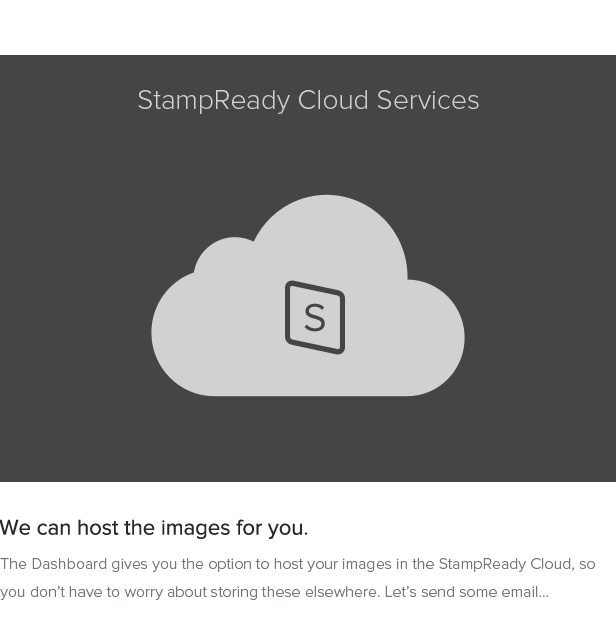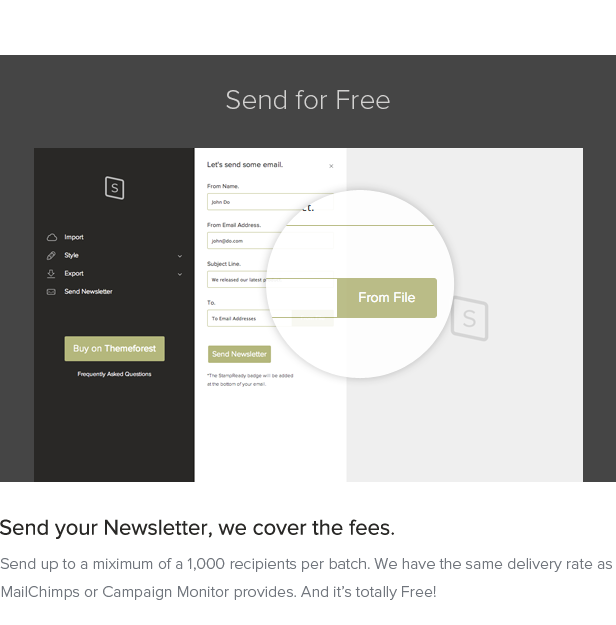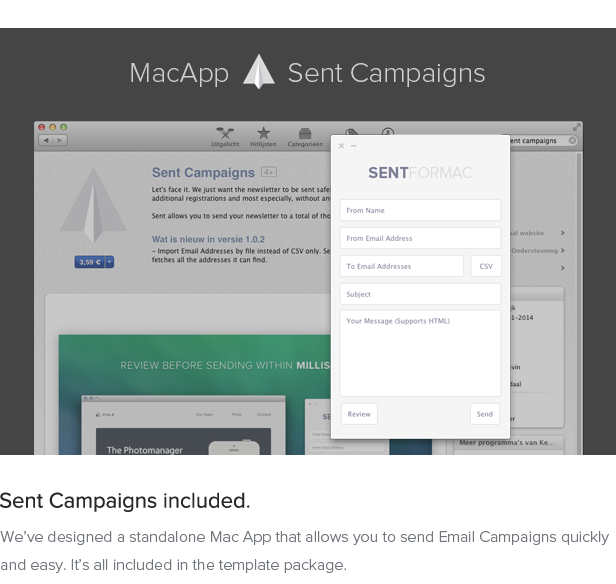 Featuring StampReady Editing Dashboard
Our Editing Dashboard allows the user to edit, export and send Newsletters. Change colours, text and images. Sort, hide or duplicate columns.
The Dashboard get's updated frequently. It currently features:
– Importing StampReady compatible templates
– Edit and style your template
– Sort, hide and duplicate columns
– Change colors, heights, font sizes, etc
– Upload images directly to the StampReady server
– Change button styles
– Change background images
– Exporting templates directly to your MailChimp account or Desktop
– You have the option to host images locally or on our StampReady cloud
– Save templates. Or load your previous ones
– Send your edited Newsletter for free. Up to 1,000 per batch
– View on Mobile screen (Portrait and Landscape)
– Preview final template full screen
– ..Many more to come
Package Includes
Unique and customisable Responsive Email Template
MailChimp, Campaign Monitor and None service compatibility.
Access to StampReady Editing Dashboard
Sent Campaigns App for Mac to sent campaigns the easy and native way
Compatible on all major email clients
Android
AOL Mail Chrome
AOL Mail Explorer
AOL Mail Firefox
Apple Mail
Eudora
Foxmail
GMail
Hotmail
IncrediMail
iPad
iPhone
KMail
Lotus Notus 8
Lotus Notus 8.5
Mozilla Thunderbird
Opera Mail
Outlook 2000
Outlook 2002
Outlook 2003
Outlook 2007
Outlook 2010
Outlook 2011
Outlook 2013
Spicebird
Yahoo Mail