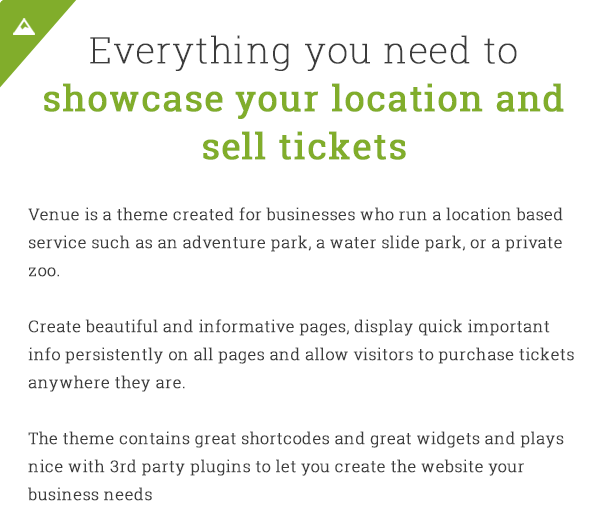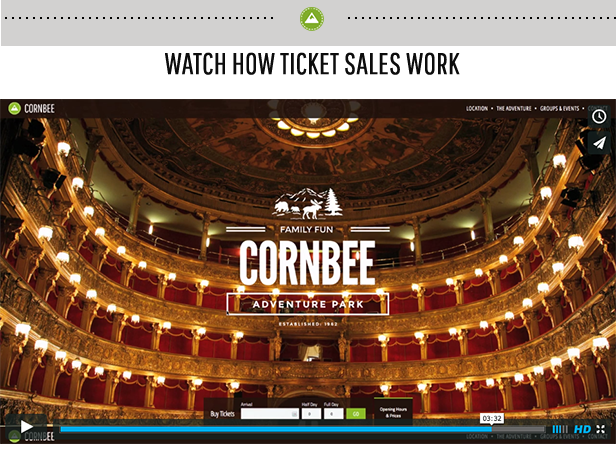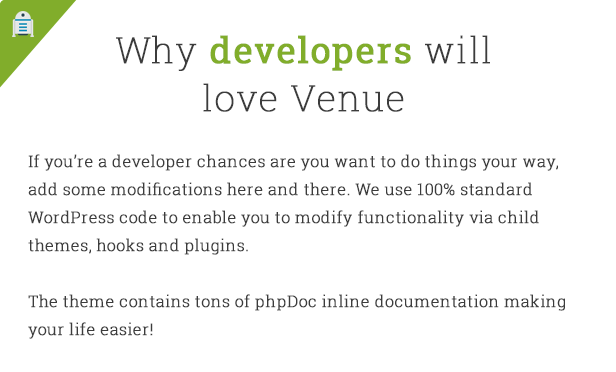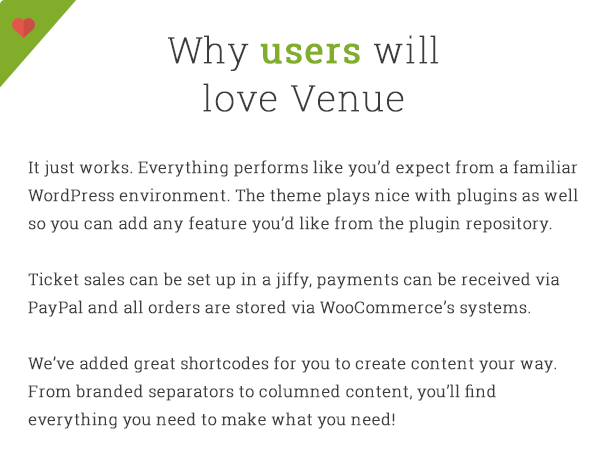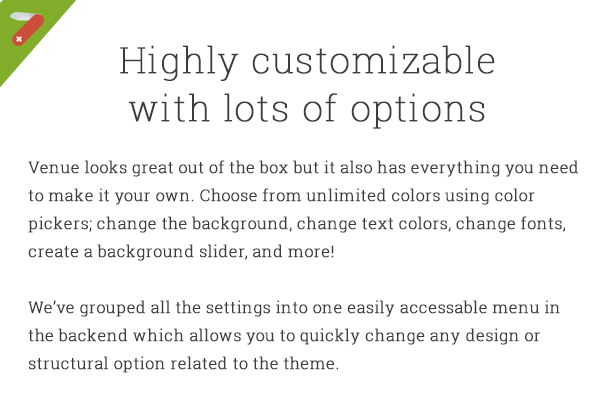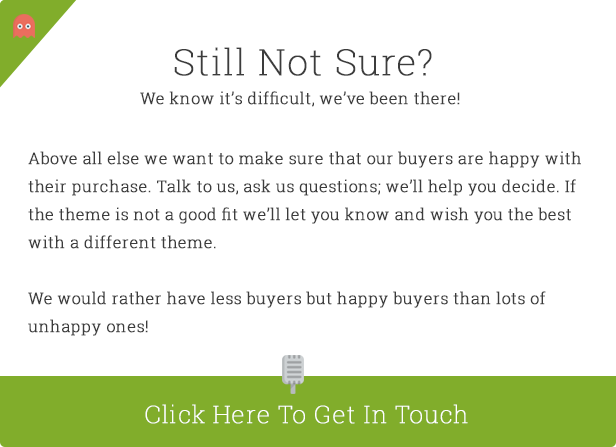 Venue In Detail
Venue was built specifically for companies who operate location-based businesses such as adventure parks, water slide parks, private zoos, and so on. With Venue you can create a bautiful home page for your location and you can sell tickets right on the site.
Our persistent quick info and ticket purchase feature allows users to buy a ticket and to view key information like opening times and prices on any page. This will translate into more sales and higher revenue for you and a better experience for your user.
If you want to learn more about the theme we suggest browsing the demo site, it has loads of information and examples on what can be done. If you have any questions please do ask, take a look below for our contact details
Help & Support
We're a friendly bunch here at Bonsai Shed and we'd like to provide you with first class support. We aim to respond to any support request within 24-48 hours. We welcome any praise or criticism as well. Our goal is to bring you regular updates based on your feedback.
The quickest way to get in touch with us is to use our contact form. This goes straight to our email so we can start talking with you within hours.
If you'd like you can also drop us a comment on Venue's item page. We respond to questions and support requests here alike but a contact form message is a bit easier and quicker on our end
Changelog
Nothing to see here yet, this is the first version